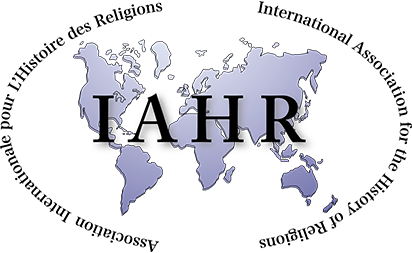 The International Association for the History of Religions (IAHR) is a worldwide body of national and regional member and affiliate associations and societies dedicated to the academic study of religion. The IAHR is a member of the Conseil International de la Philosophie et des Sciences Humaines/ The International Council for Philosophy and Humanistic Studies (CIPSH), established in 1949 under the auspices of UNESCO.
The IAHR seeks to promote the activities of all scholars, member and affiliate associations and societies contributing to the historical, social, and comparative study of religion. As such, the IAHR is the preeminent international forum for the critical, analytical and cross-cultural study of religion, past and present. The IAHR is not a forum for confessional, apologetical, or other similar concerns.
The IAHR was founded in 1950 at the 7th International Congress for the History of Religions in Amsterdam. Since then, the IAHR has grown to over 50 national and regional member associations and affiliated societies, reflecting the international and global character and scope of the association.
The IAHR is composed of a General Assembly, an International Committee, and an Executive Committee. The General Assembly meets at each Quinquennial Congress and is composed of all paid up members of constituent member associations and societies of the association present at that congress. The International Committee, which consists of two voting delegates from each national or regional member association or society, meets during every Congress to elect the Executive Committee, and to make recommendations on matters of importance to the IAHR. The International Committee also meets once between the congresses. The Executive Committee consists of 12 members, representing major areas of the world, and features as reasonable a gender balance, as possible.
Congresses and Conferences
The IAHR holds world congresses every five years. The IAHR also sponsors regional and special conferences during the quinquennial periods, and carries on a tradition of holding its congresses and conferences in as many parts of the world as possible. This serves to support the work of IAHR affiliates, and to encourage international collaboration and intercultural exchange between scholars.
The IAHR publishes the journal NVMEN in association with Brill, the IAHR Bulletin, the IAHR e-Bulletin Supplements, "The Study of Religion in a Global Context – an IAHR Book Series" in association with Equinox Publishing, and this website.
For IAHR Proceedings, please see Congress and Conference Proceedings.
All enquiries or communications concerning the IAHR should be addressed to the Secretary General: Satoko Fujiwara